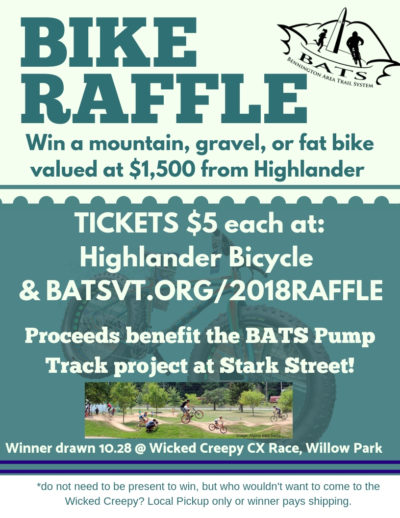 WINNER ANNOUNCED TOMORROW AT WICKED CREEPY CYCLOCROSS at Willow Park!

Tickets available at the event only!  $5 each. Cash preferred.
Winner will be drawn after the costume lap!
A $5 ticket could Win  a gravel, mountain, or fat bike bike valued at $1500 from Highlander Bicycle!
Join BATS as a VMBA chapter member and receive a FREE bike raffle ticket!
Note: If you live out of the area, winner is responsible for all shipping costs.
#BATSVT