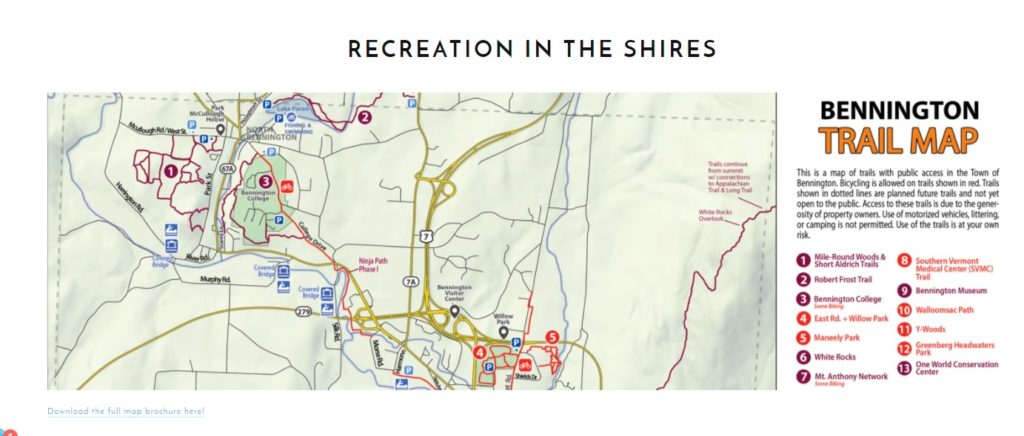 Recreation in the Shires of Vermont- The Bennington Chamber website has a collaborative map (not for use while hiking, but pairs well with the below website) highlighting some information about Recreation in the area and an overview map showing some of the recreation areas, as well as links to the places shown on the map.
Download the PDF of their Map here
For any Ninja Path questions and updates visit the Bennington County Regional Commission website, or give them a call.
Find Trails in Vermont and NH with TrailFinder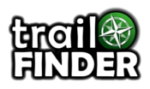 !
A website maintained by the Upper Valley Trails Alliance in Norwich, VT. Local organizations and land trust, etc have been adding information here. Very searchable and a great resource!
Don't forget you can always call your local bike shop, or gear shops locally for tips on places to go. Your look bookstore also has maps and guidebooks.
Southern Vermont College Trails – (We hope to line up our Maps with theirs as soon as we can)
-Please note that the trail to the summit is not maintained (no view, and owned by the Utility company).
-Many of the older logging roads and trails are not maintained by BATS. Some of the trail names that were on this old system, and in use by BATS, and some are not. Use at your own risk.
-SVC Fitness Paths- there is a network of mowed paths that are for foot traffic only. Note that where "Happy Trail" is labeled more trails exist. See the BATS map to cross reference.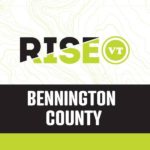 RISE VT Bennington County  The RISE VT program encourages healthy and resilient spaces where we live, work, play, and learn by celebrating and amplifying the great efforts in our communities. You can find us at some of you favorite local places and events across the region with engaging activities for all ages.
Follow them on Facebook as well, and look for an activity to get you moving!

Outfitters Nearby
The Mountain Goat, Manchester, VT
Berkshire Outfitters, Adams, MA (Winter Gear and Kayaks Too)
Nature's Closet, Williamstown, MA
Lots of hike info at the shops near Stratton like Equipe Sports and First Run /Mt. Snow area
Zoar Adventure Center (hike/whitewater/snowshoe/bike), Wilmington, VT
First Trax Sports Shop, Wilmington, Vt
Sam's Outdoor Outfitters, Brattleboro, VT (!! Everything!!)
Albany / Glens Falls Area
Bike Shops
Highlander Bicycle, Bennington, VT
Battenkill Bicycles, Manchester, VT
Equipe Sports/ Mountain Riders, Rawsonville and Stratton Mt., VT
Burrow's Sports, Brattleboro, VT
The Spoke, Williamstown, MA
Berkshire Outfitters, Adams, MA
Tomhannock Bicycles, Johnsonville, NY
Resorts with Shops and Services
Bromley Mountain 
Magic Mountain
Stratton Mountain
Mt. Snow Resort
State Parks Near Bennington
Woodford State Park
Lake Shaftsbury State Park
Emerald Lake State Park
Molly Stark State Park
Green Mountain National Forest Manchester Ranger District
Recreation Activities- South Zone/ Manchester Ranger District
Long Distance Trails- Did you know the Appalachian National Scenic Trail and the oldest long distance hiking trail in the US, the Long Trail, are the same trail and go through Bennington and Woodford? Well, they do!
Learn More at the Appalachian Trail Conservancy's website, or get a map at the Bennington Bookshop!
–Current Trail Updates for the A.T.
– Info on Parking and Transportation along the A.T. 
– Leave No Trace Principles for Hiking with great videos
Learn More about the Long Trail from the Green Mountain Club
– Join an activity or a volunteer trail stewardship project with the GMC Bennington Section- posted on Meetup
– Find some tips for hiking in groups, or find some suggested day hikes.
Leave No Trace Outdoor Ethics – check out their  LNTYou Tube Channel too