BATS Board Meeting – Tuesday, 9/11/18
Highlander Bicycle, 160 Benmont Ave, Bennington
Open to the public. Current and past BATS members encouraged to attend! Help us shape out current and future visions (and trails)!
Wednesday Night Ride – 5:15pm! Highlander Bicycle
This week we will stick to the "usual" route and bike up Dewey Street, to Stark Street and use the SVHC trail to connect to our network. If you want to start from SVC, plan to be at the kiosk around 5:40ish. Bring a light just in case. Plan for 1 hour with leader.
*Any updates will be posted either to the BATS Facebook, or relayed via our GroupMe App which we use for Group Rides and Trail Work/Events to round up you good folks.Only canceled if hazardous weather or no leaders available.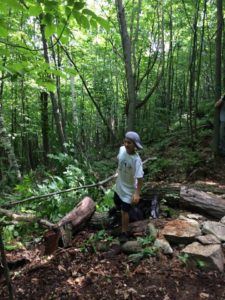 1st and 3rd Trail Work Sundays
Sunday, Sept. 16
9:30AM-12:30PM
(leave earlier if you have to)
Meet at the kiosk at Southern Vermont College, 982 Mansion Drive
Tools provided, or bring your fave. Only hazardous weather will cancel. Dress appropriately and bring h20 & snack. Regular Vols will get a text alert via the GroupMe App or Facebook if last minute changes..
Log Your Volunteer Hours at https://rewardvolunteers.coop/
We hope to see you on the Trails!
To avoid the tiny Paypal fee, so all your pennies get put toward the remaining funds needed for our Pump Track , stop by:
-Highlander Bicycle (graciously donating the credit)
-BATS event / trail work day
SPREAD THE WORD TO FRIENDS & CO-WORKERS (Send out a friendly work email?)!
All NEW members receive a FREE chance at the raffle
Other Event in the Shires/SoVT/Northern Berkshires
Green Mountain Club Bennington Section
Bike Somerset Road – Thur, 9/13, 10 am
Hike to Watch Hawks – Sun, 9/16, 1 pm
10th Annual Bart Center NO LIMITS Benefit Ride – Sat. 9/15 -Manchester
Hungry Lion Bike Tour "Spin your wheels for meals" – Sat. 9/29 – Whitingham
Just Bike (and Walk) Justice For Kids- Sun. 9/30 – Bennington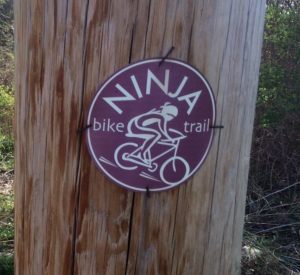 NINJA PATH UPDATE from the Bennington County Regional Commission:
Interim path is open to walkers, mountain bikers or other cyclists with wide enough tires. The paved, federally-funded project is slogging through the VTrans/ANR process. Construction likely 2-3 years away.
BATS membership runs from April 1- March 31st to align with our parent organization (VMBA)
JOIN BATS TODAY!
Individual and Family Memberships. The money we receive goes back to the trails. Membership perks other than knowing you support trails: $3 pints at Harvest Brewing., 10% off service and 15% off in-stock non-sale clothing at Highlander Bike Shop, and trail pass discounts nearby.